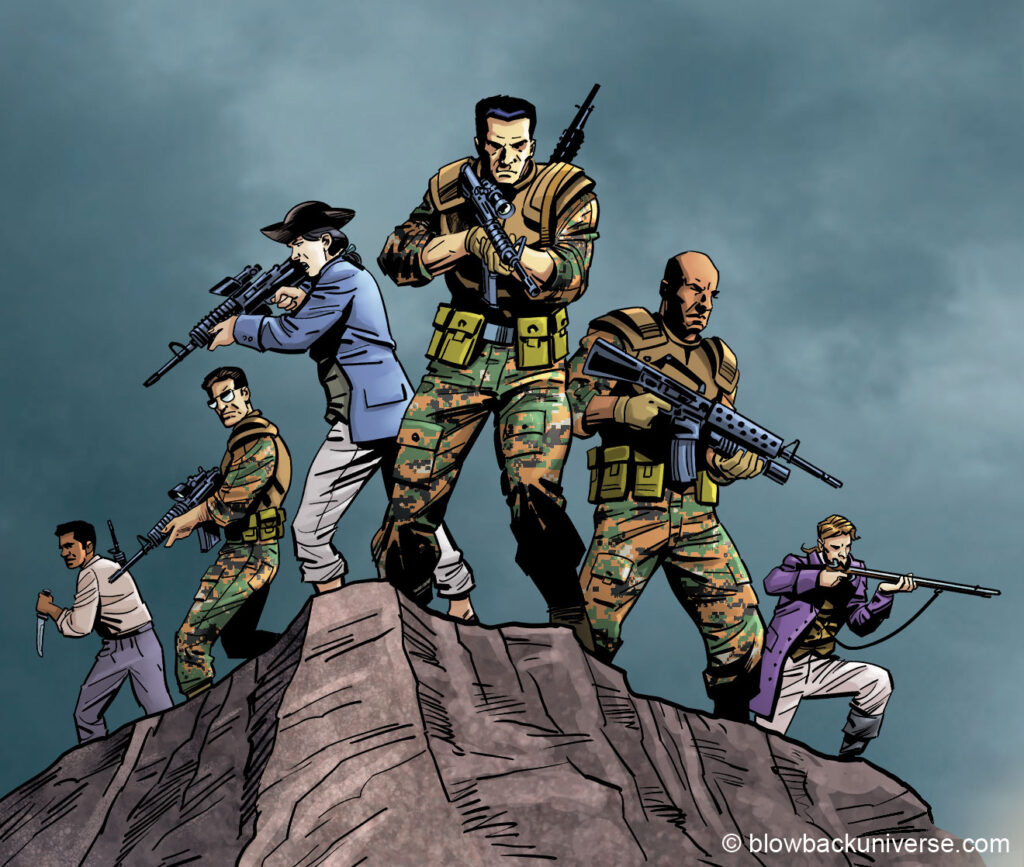 On the otherwise uneventful January 6th, Rhonda Smiley and I released our first graphic novel, Blowback.
While this isn't technically my first published comic, it is the first one available worldwide. And the first one that's professional grade.
It's a big deal for Rhonda and me, and the culmination of a very, very long journey.
The book first started life as a screenplay. Of the big-budget blockbuster variety.
Although it did win an award for best Sci Fi screenplay under its previous title, Revolution Redux, and garner some industry interest, it didn't result in a sale.
200 million dollar budgets might be a bit of a deterrent for buyers when it comes to lesser-known scribes.
So, for the chance to see this story come to life, Rhonda and I turned to a different medium. A medium where we'd be the ones with creative control. Where studio executives wouldn't be sending over notes upon notes upon notes. Where the writers, not the director, would be crafting the final cut.
That last one's a bit of a mixed metaphor, since we were sort of the directors and writers of Blowback. But I think you get the gist.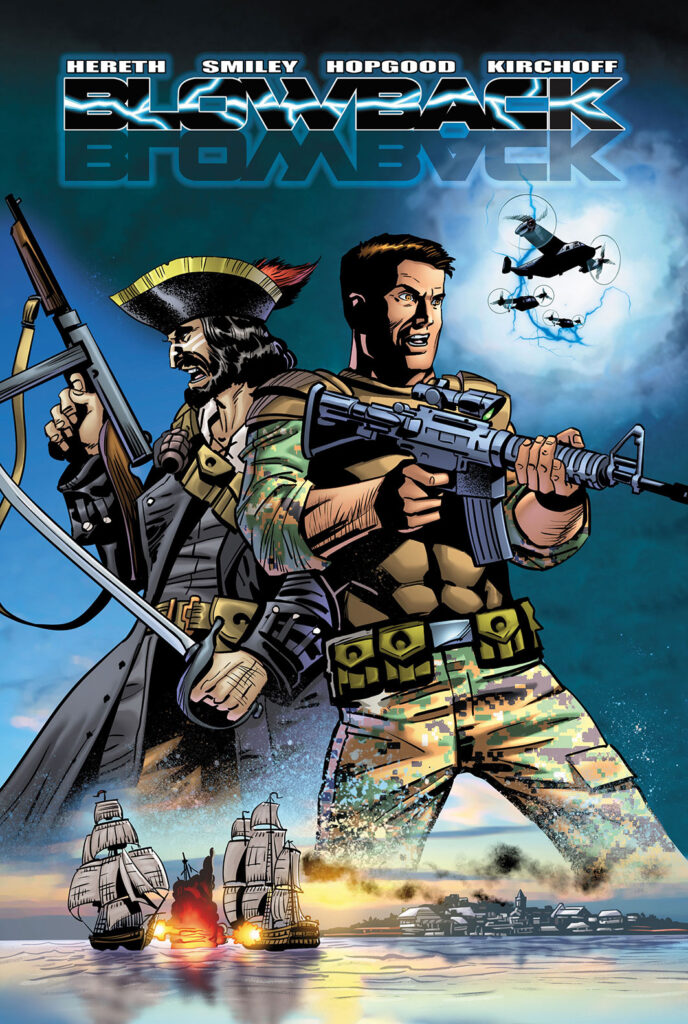 Becoming familiar with both the format and style of comics was a big first step.
Although we'd periodically read some of the more iconic books that came out over the years, it had been a long time since either of us were regular consumers. But we wanted to do this right.
Adapting wasn't simple. Scenes had to be reimagined to take advantage of layout and page turns. Dialogue had to be streamlined to not overwhelm the art. I even felt compelled to do rough sketches of panels just to see if the action we wrote could clearly play out on the page.
But bit by bit, it started coming together.
Once we finally had a draft we liked, we set out to find an artist to bring aboard.
Through a friend who worked both in animation and comics, we were able to connect with Kev Hopgood, an artist who's style we felt was perfect for the project.
Kev had worked on quite a few titles, but was most well known for co-creating War Machine and the Hulkbuster Armor during his run on Iron Man.
Once Kev had signed on, he recommended colorist, Charlie Kirchoff, who also had an impressive list of credits to his name. From there, the two of them got to work, converting our black and white words to full color images. Giving them life and depth and magic.
A screenplay isn't really a finished project. It's essentially a blueprint for a potential film or show.
On the other hand, this graphic novel – any graphic novel – is audience-ready entertainment. I'm thrilled to finally have a direct line between my words and a reader's eyes, emotions, and imagination.
In Blowback, a present-day U.S. Marine and his unit disappear in the Bermuda Triangle, only to find themselves in the year 1776. There, they battle to maintain the course of history as they face off against a stranded World War Two era Destroyer turned ruthless pirate ship.
To find out more, you can click on over to comiXology or Amazon and check it out for yourself.
I'm not saying that you have to buy a copy, but if you do, it will make you smarter, younger, and better looking*.

*Not really. Well, probably not. Who knows?