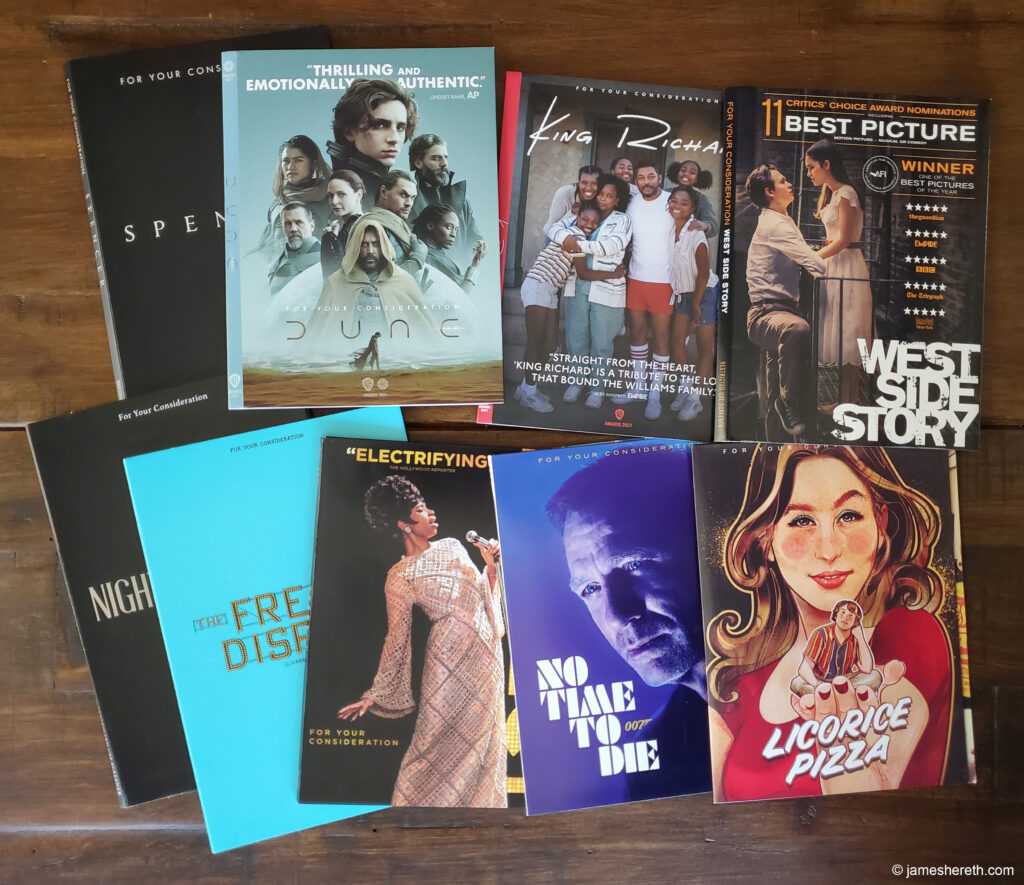 Every year, the entertainment industry goes through several prolonged Awards Seasons.
With film, it's usually the end of the year for the releases themselves, while the campaigns carry over into the next one.
That covers a slew of ceremonies, including the Golden Globes, BAFTAs, Critics Choice, PGA, and of course, the Oscars.
Television is also included in the Golden Globes, but is more specifically associated with the Emmys. Beyond those are even more subdivisions of guilds, genres, and even mediums.
So how does someone go about getting one of these shiny trophies?
Unfortunately, just making a great movie or show won't do it. Therefore, studios and production companies need to reach out and bribe voters.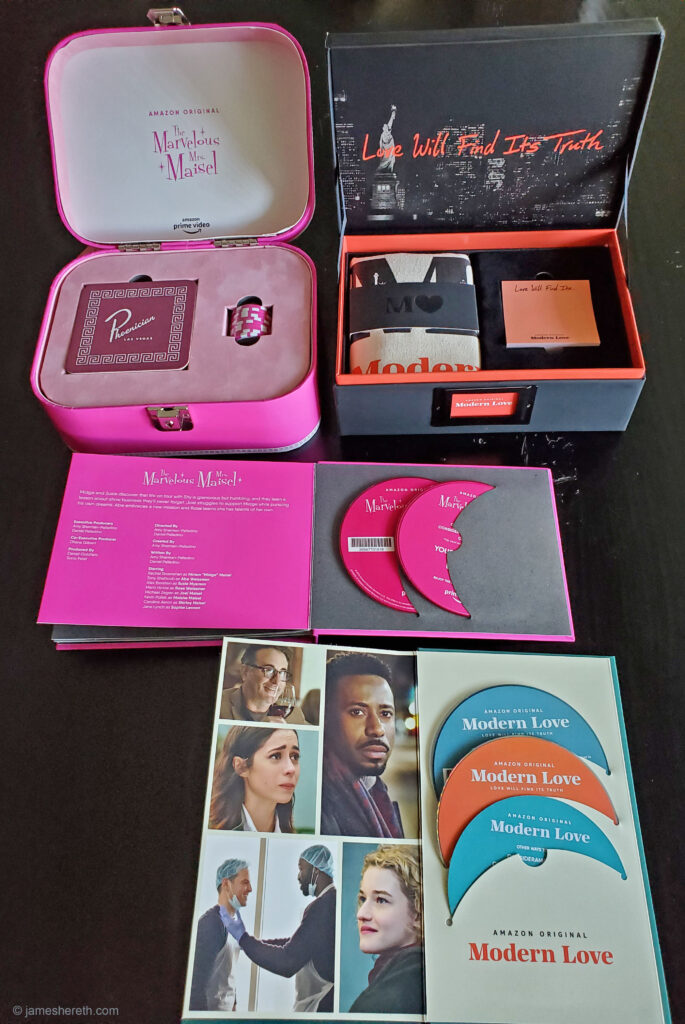 Just kidding.
Kind of.
The truth is there are so many movies and series out there – possibly more than ever – that it's a huge chore to make an audience aware your project even exists. That's a big first hurdle to overcome before they can even begin to evaluate its merits.
Enter the Award Season's first cousin, the Screener Season.
For quite awhile, if you were eligible to vote for one of these bits of media, you received envelopes of theatrical screening schedules, along with a glorious influx of silver gold.
For months, your mailbox would fill with a near endless supply of DVD screeners vying for your consideration. If you were eligible to vote for more than one of these awards, you'd even get your share of duplicates.
These days, DVDs are phasing out as more screeners have migrated to online digital versions.
Regardless of the platform, these screeners are always pushed out side-by-side with email promotions, magazine ads, and commercials designed to entice potential voters to watch (or just remember and vote out of familiarity).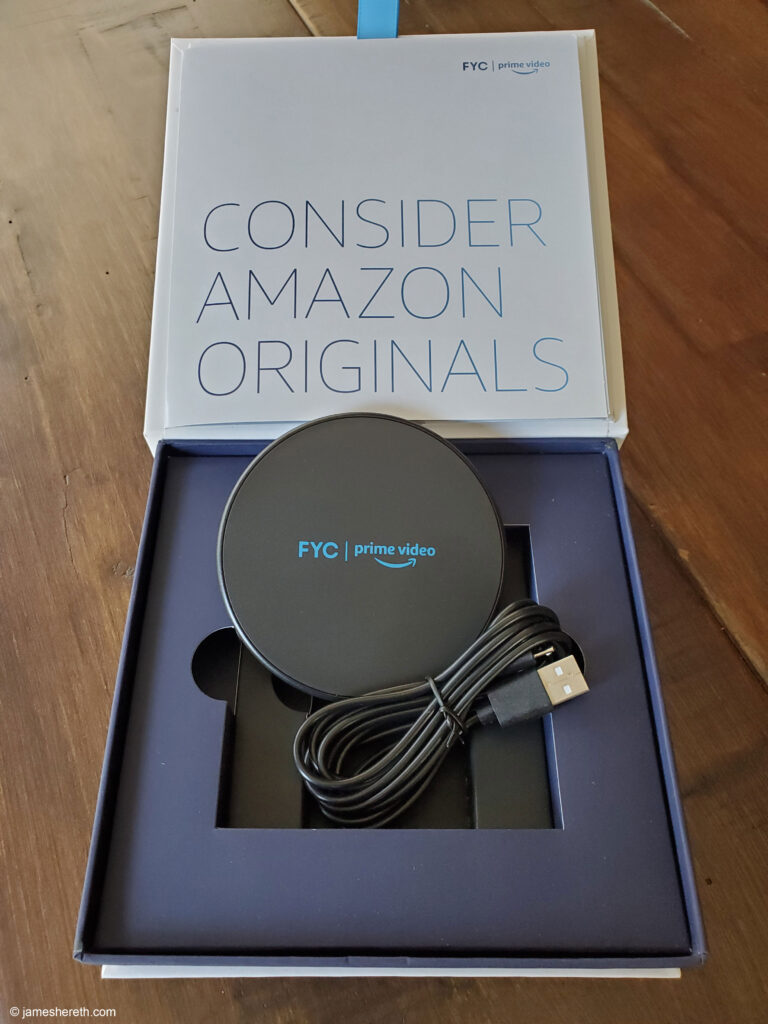 Some studios – most noticeably the deep-pocketed Amazon – go even further, sending their screeners in tiny pink suitcases to promote the Marvelous Mrs. Maisel, accompanied by crayons and microwave popcorn for Uncle Frank, or bundled into some sort of USB wireless hotspot for… well, I don't know.
I'm still not sure what I'm supposed to do with that thing.
All of that, and I'm not even in the Television or Film Academy. The most they can get out of me is a WGA or SAG-AFTRA award.
That being said, every nomination, and especially every win, goes a long way toward marketing and promoting those films.
This is a business, after all, and that's how the award sausage is made.
In a crazy coincidence, I'm looking to my super-intelligent and good-looking blog readers for a little consideration myself.
For Your Consideration (Seriously)
The Mike Wieringo Comic Book Industry Awards – more commonly known as The Ringo Awards – recently opened up to nominations for work released in the 2021 calendar year. Both pros and fans alike are eligible to vote (that means us).
So, if you've ever enjoyed anything I wrote here (or hated it all, but would like to be fashionably ironic), please consider clicking over and writing in my indie graphic novel, Blowback, and all the creatives that made it happen (voting ends June 30th).
Here's a handy dandy guide with the specifics. Feel free to cut-and-paste…
BEST WRITER
James Hereth & Rhonda Smiley – Blowback
BEST ARTIST
Kev Hopgood – Blowback
BEST INKER
Kev Hopgood – Blowback
BEST LETTERER
Kev Hopgood – Blowback
BEST COLORIST
Charlie Kirchoff – Blowback
BEST COVER ARTIST
Kev Hopgood – Blowback
BEST ORIGINAL GRAPHIC NOVEL
Blowback
FAVORITE HERO
Sgt. Davis – Blowback
FAVORITE VILLAIN
Captain Martell – Blowback
FAVORITE NEW TALENT
James Hereth & Rhonda Smiley
________________________________________________________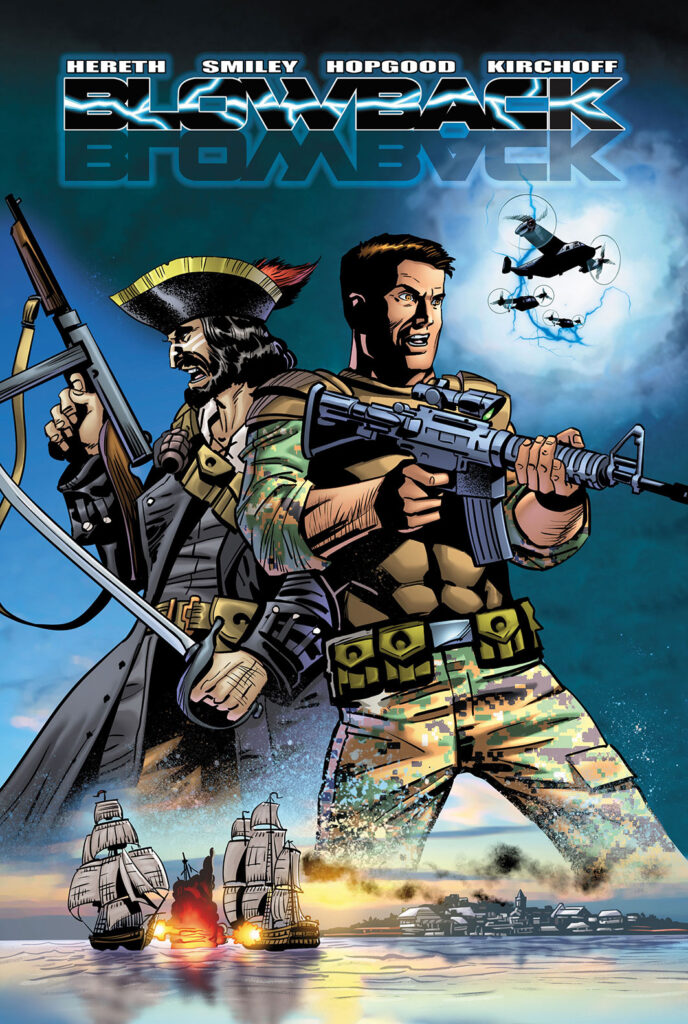 Jim Hereth's latest project is his debut action/adventure graphic novel, Blowback, available now in digital and paperback editions at Amazon.