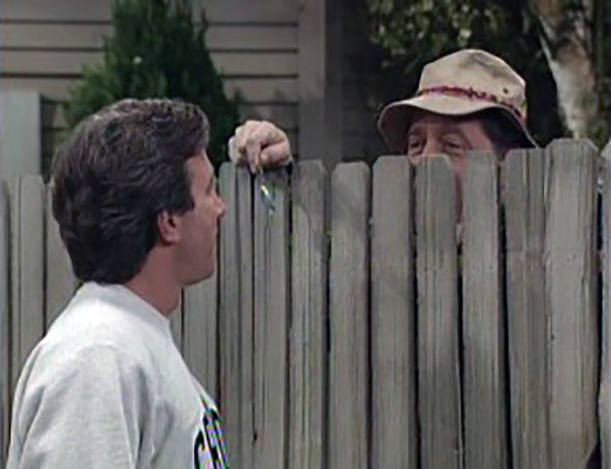 Watching television over the years, you begin to notice things. Familiar storylines, tropes, set ups and payoffs.
But the one thing that's fascinated me as both a writer and viewer is the characters who aren't there. And not just occasionally.
They're not there a lot.
I'm talking about significant recurring characters on shows who are rarely – if ever – seen on screen. A lot of times, not even heard.
It's definitely a gimmick, but an interesting one at that.
Here's my personal take on a Field Guide…
REFERENCED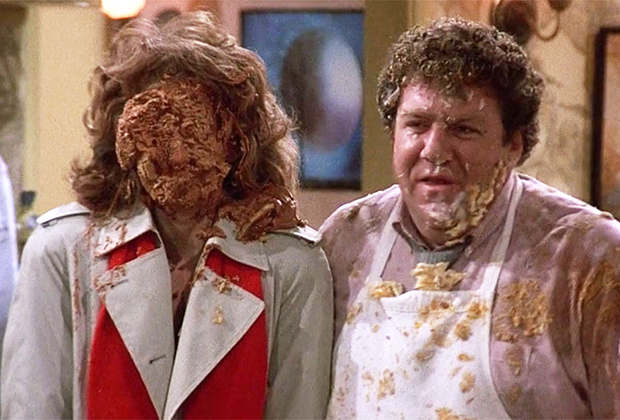 These are characters that are talked about frequently, but never show up on screen.
On Frasier, Nile's first wife, Maris, was often the subject of conversation. None of it flattering.
But as vivid as the descriptions of her were, she never made an appearance.
This is the pure version.
A hybrid offshoot comes courtesy of Cheers, the show Frasier spun off from. There it was Norm's wife, Vera, who Norm talked about regularly but (almost) never showed up.
Researching this post, I learned that Vera was heard offscreen on a handful of episodes and made one "appearance" with her face covered by pie (when more than a reference, she was played by George Wendt's real-life wife, Bernadette Birkett).
HEARD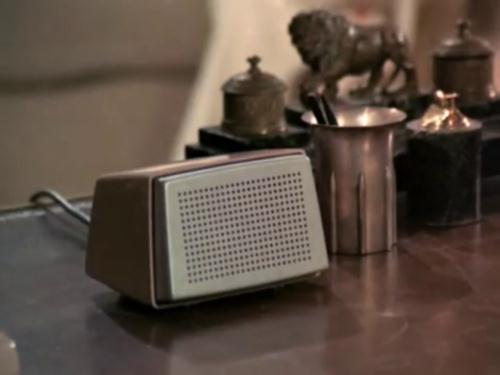 Back on the original Charlie's Angels series, the show's namesake primarily made his presence known courtesy of a speaker phone.
(If you wanted to see the actor himself on your TV screen every week, you had to wait until the season after this show wrapped, when John Forsythe, landed the role of Dynasty patriarch, Blake Carrington.)
A more recent example of this audio-only character was on The Big Bang Theory. There, Howard's mom, Debbie Wolowitz, made a strong impression via Howard's stories, as well as her booming offscreen voice.
But other than a couple of fleeting glimpses behind a partially closed door and a bird's-eye view on a nighttime rooftop, that's the most you'd ever see.
On Home Improvement, neighbor, Wilson, was always heard, but never fully seen. He gave all his reliable advice partially obscured by a fence or some other artfully placed obstacle.
EVOLVING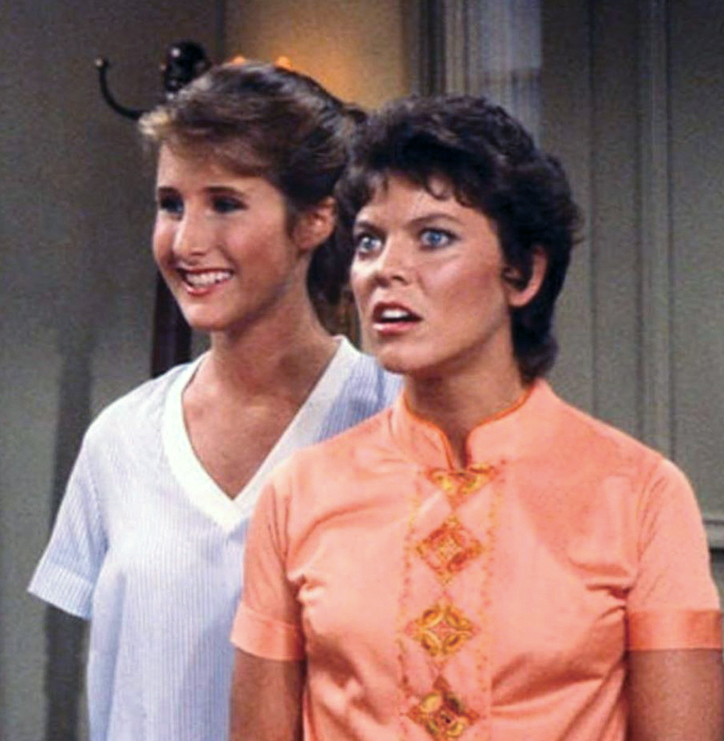 Back in the early seasons of Happy Days, Joanie Cunningham would frequently tell stories about her boy-crazy friend, Jenny Piccolo.
It wasn't until season eight, when much of the original cast had left, that a flesh and blood Jenny Piccolo finally showed up.
I find this particular case to be a brilliant way of replacing cast members on a show. Jenny's first onscreen appearance played out to a certain degree as someone audiences had been following for years.
Well done.
Twin Peaks: The Return did something similar with Dale Cooper's assistant, Diane. But the less said about that, the better.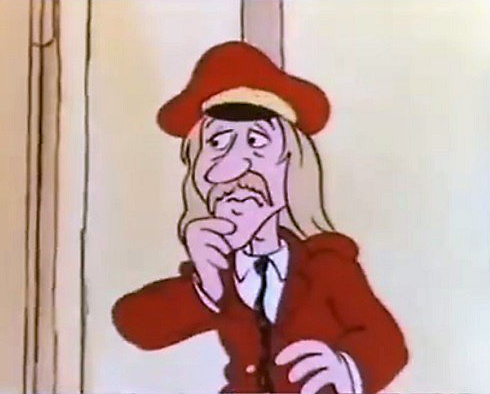 A few decades earlier, on the show, Rhoda, there was Carlton the Doorman, who would only be heard via the intercom in her apartment (and once in a gorilla mask).
After the end of Rhoda's run, Carlton briefly returned to television via his own animated special. And as more than just a voice.
In Carlton Your Doorman, he finally had a corporeal form… albeit hand drawn in two dimensions.
DOES NOT APPLY
KITT, the talking car on Knight Rider gives the impression of an example here, but isn't actually. You can see him perfectly fine. He's just a car.
___________________________________
It seems like a fun writing challenge to create a memorable recurring character that never steps on screen. Someone to join this iconic list. I'll have to get on that.
This inventory is obviously incomplete, though, as I haven't watched all the shows that exist. Are there characters you can think of that I missed? I'd love to hear in the comments.
________________________________________________________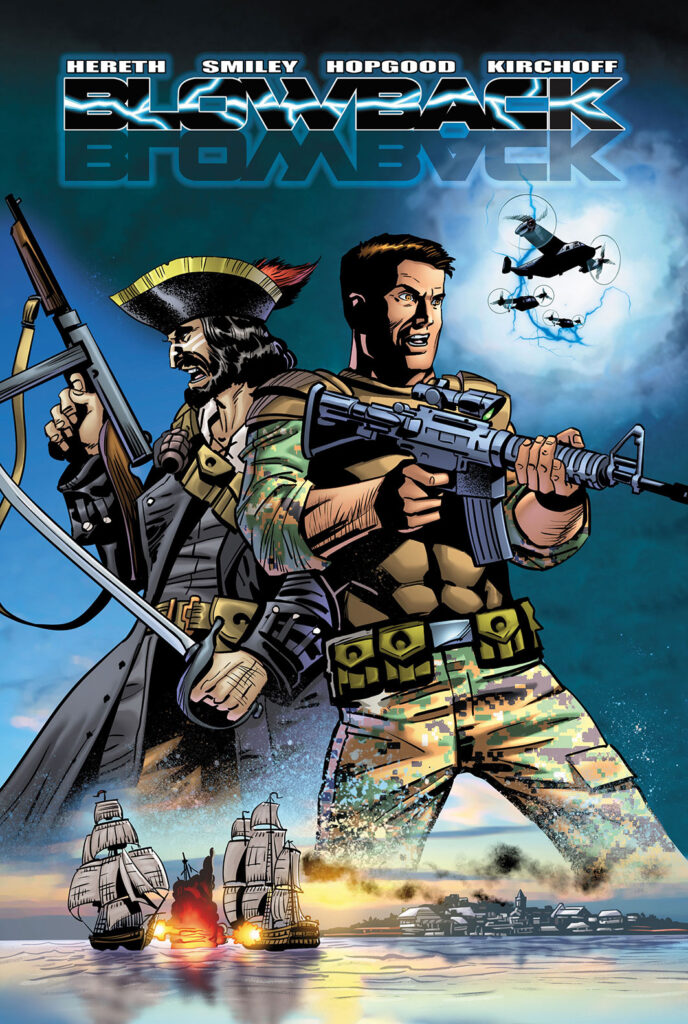 Jim Hereth's latest project is his debut action/adventure graphic novel, Blowback, available now at Amazon and comiXology.