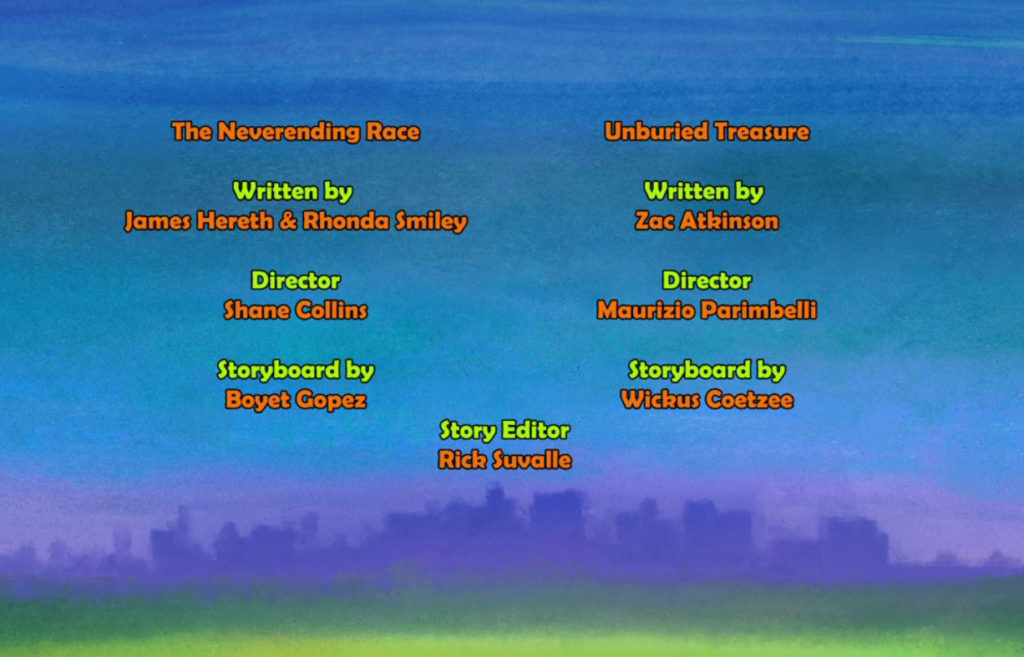 March 22nd marked the drop of the latest episodes of Amazon Prime's Emmy-Nominated, The Stinky & Dirty Show.
Now, I've talked about this show a bit before, so what makes this drop so special?
Simple: Me!
Well, me and Rhonda Smiley, to be more specific.
This particular release includes "The Neverending Race," which is the first of three episodes Rhonda and I wrote for the series.
Although it's always great to get an assignment for a show, it's even cooler when you find out that the words you type will ultimately come out of the mouths of some amazing actors. "Name-brands," even!
Featured performers in our episode include Joan Cusack (Shameless, Toy Story 2, 3, & 4) as Red, and Academy Award Winner, Whoopi Goldberg (Ghost, Sister Act) as Meg.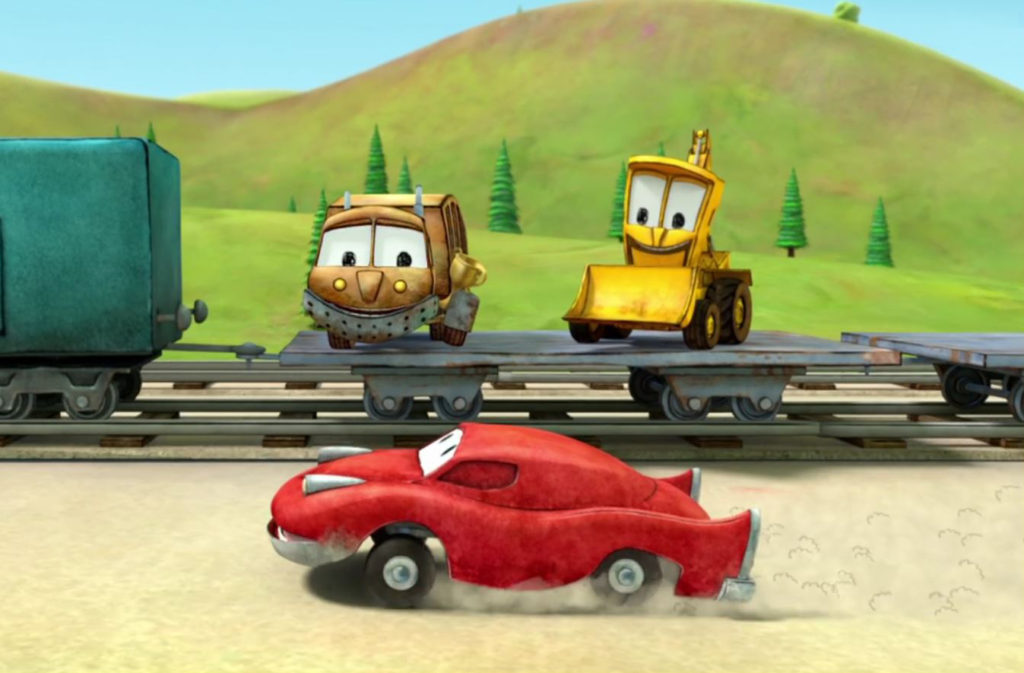 The moment we got the offer from longtime friend, Guy Toubes (Executive Producer on the show), we jumped at the opportunity. To begin with, we never turn down legitimate writing work. We're not crazy (not that kind of crazy, anyway). But beyond that, it was our first chance to work on a show produced specifically for a streaming service.
The future is now, yo.
Unlike a lot of freelance writing work, where pitches and notes are primarily done via email, Stinky & Dirty also involved a meeting with real human beings in a brick and mortar structure known as an "office."
This particular office was a conference room at Amazon Studios in Santa Monica. A word about Amazon Studios. Several, actually. They don't kid around over there with security. It felt somewhat reminiscent of trying to break into – or perhaps out of – a high-security military facility in a sci-fi movie.
It's all a bit of a blur at this point, but I think it might've involved a DNA sample, retina scan… possibly a body cavity search. On the other hand, we got breakfast. So that's a net positive.
Once safely inside, we broke the story with Guy and Story Editor, Rick Suvalle, along with the help of assistant (and writer) Zac. Also, a whiteboard.
As a group, coming up with ideas on the spot allows you to feed off all the creative minds in the room. You can build on each other's pitches, finding the best solutions to problems that crop up. It's also kinda fun.
On top of all that, they even paid us for it. Good times.
So if you've got any preschool kids who love them some talking trucks, you know where to turn… The Stinky & Dirty Show!