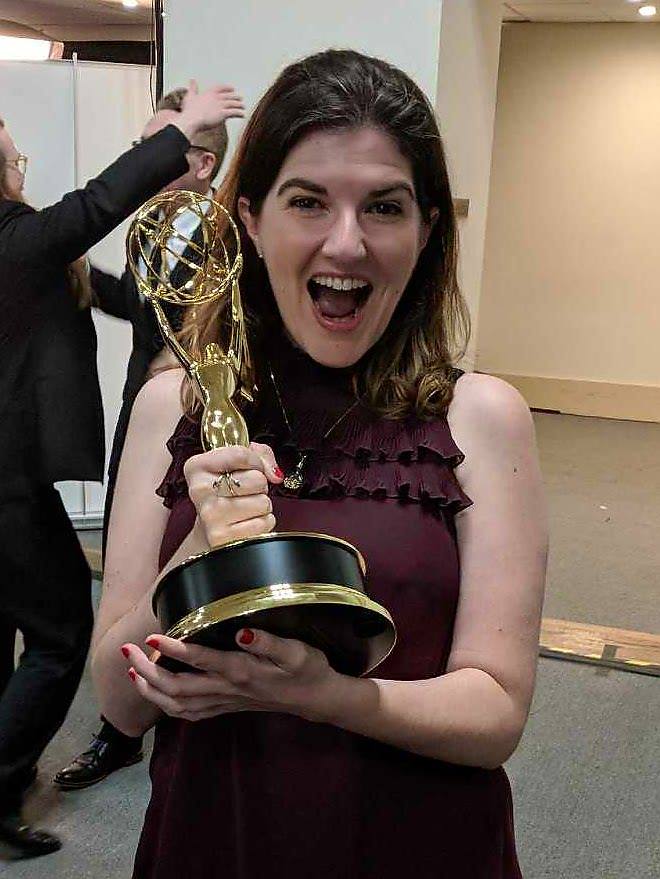 3Below, the second chapter in Guillermo del Toro's animated Tales of Arcadia, dropped on Netflix this December 21st, to glowing reviews (pun intended).
AC Bradley, 3Below's Head Writer, is no stranger to accolades. In addition to her work on the CW's Arrow, she's been knee-deep in Arcadia since the connected universe first bloomed to series life with the critically acclaimed Trollhunters in 2016.
Her three seasons on staff there culminated in the team picking up an Emmy Award for Outstanding Writing in an Animated Program earlier this year.
She took time out of her holiday to answer a few questions about her experiences in the business in general and in the Arcadia universe in particular…
What's your writing "origin story?" Do you remember the first thing you wrote that wasn't a school assignment?
I was born and raised in the Bronx, New York. I had an amazing childhood, but about as far from the glamour of Hollywood as one can get. As for "origin moments" go, nothing can beat watching Die Hard for the first time. I was only 6 years old. I had a nightmare while staying at my aunt's house, so I snuck into my cousin's bedroom. Daniel was 10 and therefore my idol. He should've been sleeping, but instead he was watching Die Hard on an illegal HBO hook-up. That was it. Die Hard was my gateway drug. After that, Indiana Jones, Star Wars, Lethal Weapon… I loved them all.
What do you consider your professional "big break," and how did it come about?
Every writer has about a dozen "small" breaks that you just pray will snowball into a career. To pick one, I'd say my friendship with Marc Guggenheim. 3Below is probably the fifth project we've worked on together in almost eight years. Marc and his wife, Tara Butters (a showrunner in her own right), have been amazing and generous friends and mentors to not only me, but other writers. They're the best people.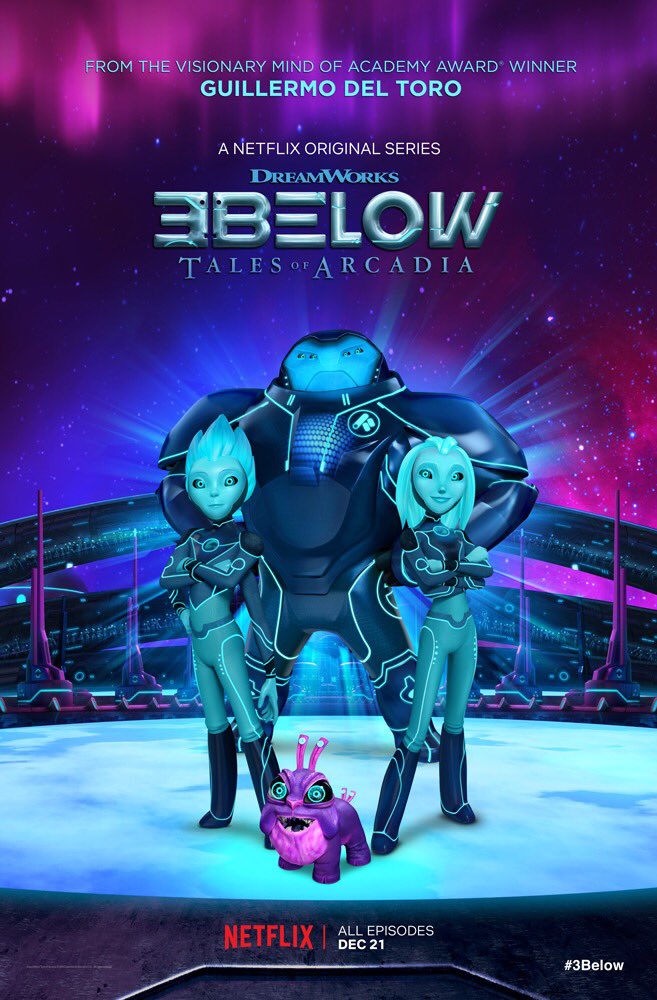 What were the biggest changes for you when you "graduated" from Staff Writer on "Trollhunters" to Head Writer on "3 Below?"
By the final season of Trollhunters, I was handling all revisions and rewriting entire episodes, so there wasn't a huge change between Trollhunters and 3Below. The biggest difference was that I was now a de facto showrunner having to deal with budget, schedule, and production issues.
What episode of "Trollhunters" or "3 Below" was your favorite to write?
On Trollhunters, "Where Is My Mind" was the most fun to write. Come on? Nightmare-inducing Tinkerbelles, what's not to love? But I'm most proud of "House Divided." I wrote that in the weeks after Anton Yelchin's death. I had only met him twice, but he was and will forever be my Jim Lake Jr. I was grateful to have a creative outlet during that time.
As for 3Below… The dirty secret of being a head writer is that you write a bit on every script. My favorite moments were Steve and Aja's budding romance, and Aja and Krel's relationship. My sister is my best friend, but we've been known to pull each other's hair. To explore that sibling dynamic was a blast.
I've read a lot of raves online about both Aja and Zadra in "3 Below." How important is it to have strong female characters, especially in the world today?
Great question! Let me unpack it a bit. Yes. It seems like the world and Hollywood have finally realized that "hey, women like genre films too!" We're finally getting female and people of color as the leads in tentpole movies. Wonder Woman. Black Panther. It's both fantastic and about damn time.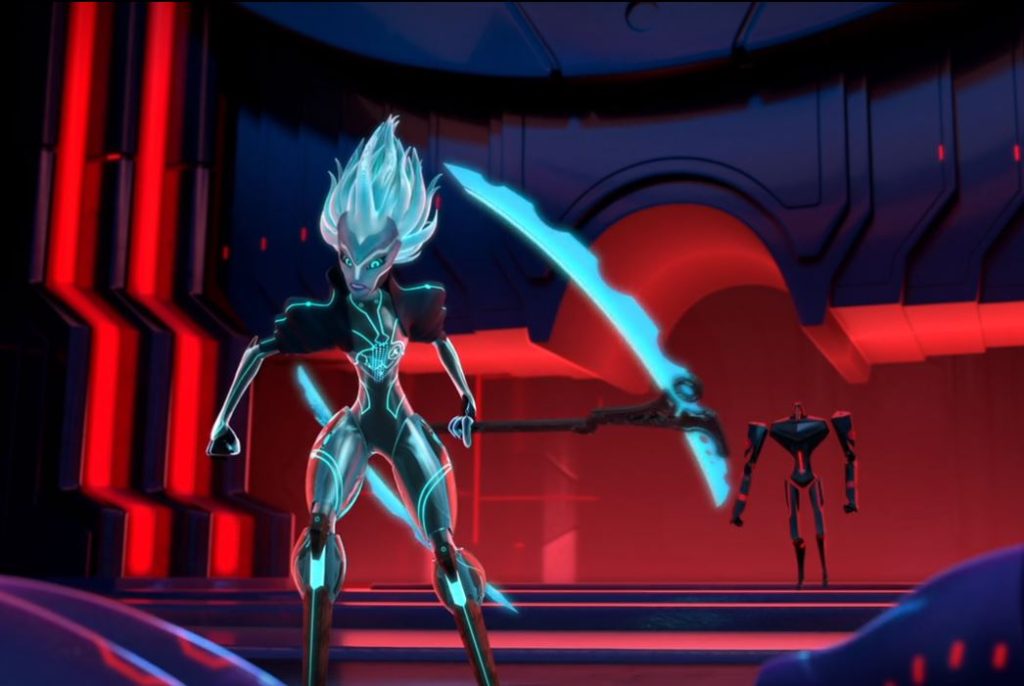 Now when it comes to writing strong female characters, it's not about the ass kicking. A strong character, whether they are male or female, is multi-faceted with their own point of view. Their choices and opinions should affect the story. Kelly Sue DeConnick's "sexy lamp test" sums up the issue best: if you can replace your female character with a sexy lamp and the story stays the same… well, then that's not a strong character and your story can use another draft.
Aja and Zadra are definite bad-asses, but hopefully they are strong characters due to their drives and arcs. Aja was a rebel princess constantly running from her crown, but she becomes a young warrior eager to fight for her home and people. Zadra was a career soldier who becomes a spy and rebel. Credit must also go to the character designer, Linda Chen, and the actors, Tatiana Maslany and Hayley Atwell, for fully bringing those women to life.
3Below tackles quite a few current social issues – racism, ageism, xenophobia, etc. Is it a struggle to incorporate those ideas without coming across as preachy or didactic?
The writers room officially opened in November 2016, days after the Trump election. So yes, I shared many conversations with Marc Guggenheim and Guillermo del Toro about how best to discuss immigration and racism. You want to encourage conversation and social change, but keep it light hearted. We're here to entertain children (and adults). Like the first episodes of Trollhunters, we kept 3Below light in tone, but dark thematically.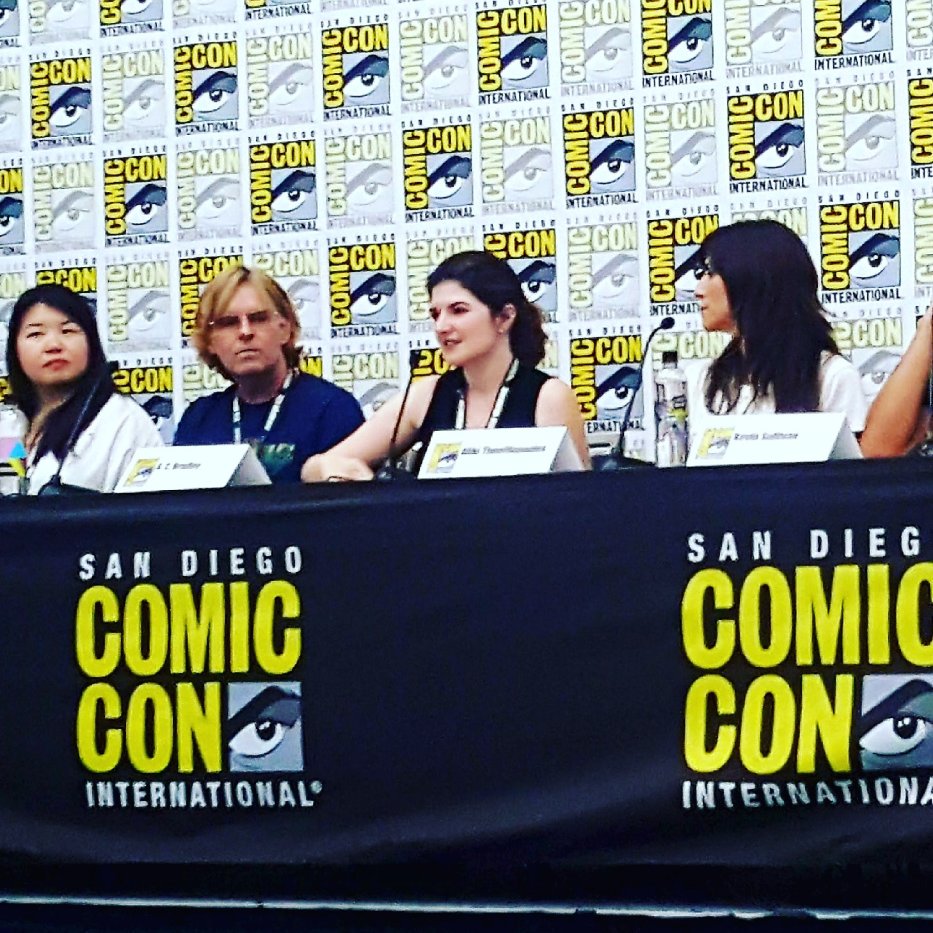 For the writers, 3Below became our outlet. Instead of screaming at the news or on Twitter, we would write. Arcadia represents the world that we want our kids to live in – where immigrants can build new homes, where the cops are your friends and neighbors, and where school is always a safe haven (until extraterrestrial lightning bugs attack).
Is there a story or existing property you've always dreamed of being a part of? Rebooting, Restarting, or Reinventing?
Oh, boy. Well, I love comic books, and am a huge fan of Marvel movies. But if I had to choose… well, my sister gave me DC's Under The Red Hood a few years ago, and I fell in love. So if anyone at WB is reading…
What movie or television show do you consider your guilty pleasure?
Season 7 of the West Wing. I know the first four seasons are the best, but that last season is my happy place.
What kind of advice would you give to writers looking to follow in your footsteps?
Wear flats because the path is hella rocky. Also read. Never stop reading. My career has gone up in flames like poop-in-a-paper-bag on a doorstep, but it was always reading that saved me and will continue to save me. We show up at the keyboard because we want to tell a good story.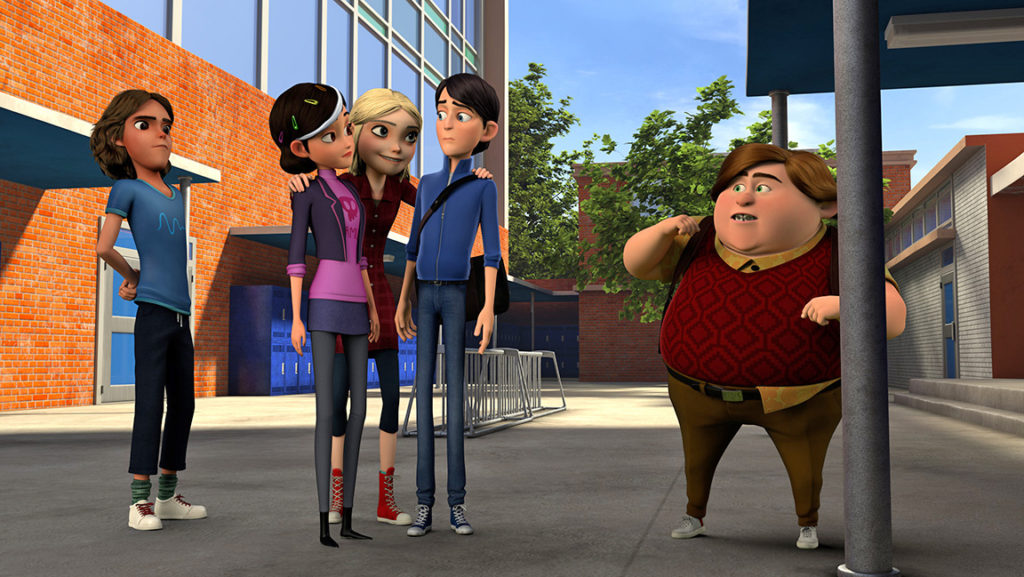 SHORT ATTENTION SPAN ROUND
Starbucks or Dunkin Donuts?
Dunkin
Do you prefer your margaritas frozen or over ice?
Over ice with salt
Chocolate Chip or Oatmeal Raisin?
Raisins are the gerbil poop of the fruit world. Chocolate Chip all the way
What's your favorite holiday song?
All Alone on Christmas by Darlene Love from the Home Alone 2 soundtrack.
Team Heat Miser or Team Cold Miser?
Yankees
Deep Dish or Thin Crust?
Thin crust
---
Thanks for taking the time, AC. Other than "Yankees" (which, as a Mets fan, is never the right answer), you came through with flying colors.
Be sure to check out the very first season of 3Below, streaming now on Netflix, and catch up with all three seasons of Trollhunters for the full Tales of Arcadia experience!