When you're starting out in the entertainment industry (or perhaps navigating a dry spell), you may just find yourself doing a few odd jobs here and there. Something to bridge the gaps and pay the bills.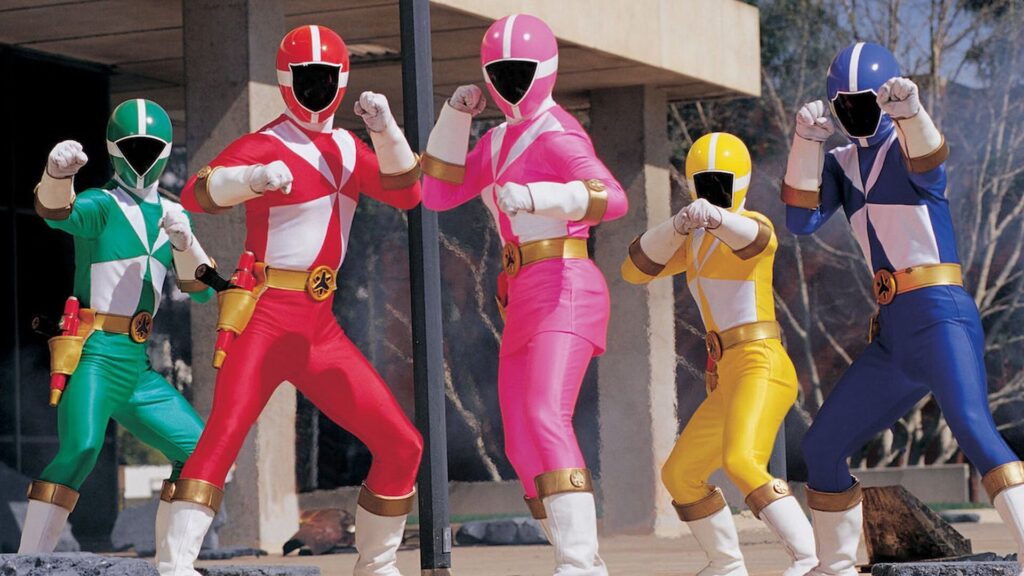 Nothing illegal, of course.
Probably.
Then again, this is Hollywood we're talking about.
Don't do anything illegal, people!
PA, or Production Assistant – one of the most common first jobs in the business – is almost entirely composed of odd jobs. But it can get subdivided into even odder specifics.
Some friends of mine spent a summer being "Parking PA's." That gig is primarily about keeping streets clear overnight so that production vehicles have space to park the next day.
I believe one of the highlights for them was watching over character Billy Batts' shallow grave for Goodfellas.
That right there goes to show you that odd jobs can create lifelong memories. And a fine collection of good stories.
Here are a few of mine…
Dangerous
Looking for work early in my industry tenure, I got a short term gig on a behind-the-scenes shoot for Propaganda Films.
I don't really remember how it came about, but I think I temporarily filled in for a PA and mostly worked at the Propaganda offices. Mostly.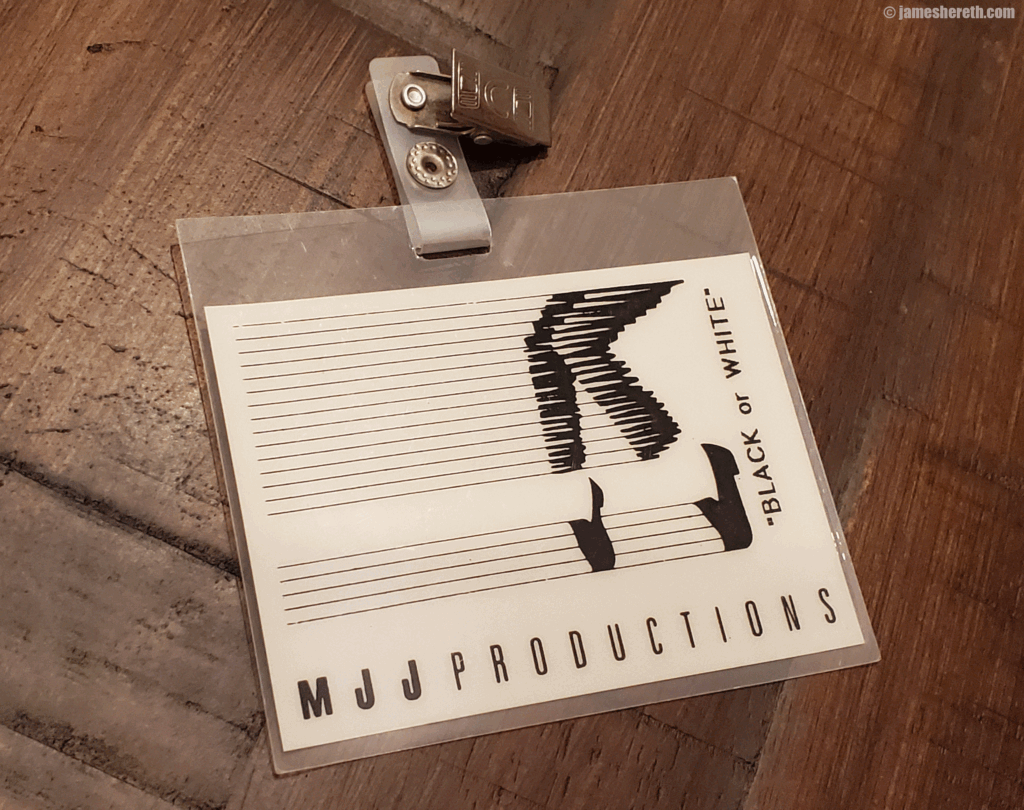 One day I got to be at the rehearsal stage in the middle of Hollywood somewhere.
Which is when Michael Jackson walked through the lobby with a couple members of Another Bad Creation.
The video was Black or White and Jackson was kind of at the height of his career, so it was a pretty cool moment. At the time, anyway. Definitely lost some of that sheen since.
One of the things that video is famous for is the morphing faces at the end, which was something no one had really seen used so effectively before.
Which is a prefect segue to yet another kind of "Morphin…."
Rangers, Mighty Morphin Power
At one point while at NYU, I filled in on sound for a student film. Not because it was something I was interested in, but because so few students seemed to want the gig in general. But it still had to get done.
This led to other student directors hearing about it and asking me to do audio for their projects. Thankfully, not too many.
Anyway, I guess this ended up being a skill set I sort of reluctantly backed into.
Cut to years later and I'm looking for work. A friend of a friend was doing audio for the Power Rangers – Lightspeed Rescue edition – and needed a boom operator to fill in for a day.
Before I could come to my senses, I was in a parking structure in downtown Los Angeles. Sort of near where the locals serve Jury Duty (also reluctantly).
Anyway, it was stressful as I hadn't done it professionally before and a boom mic in the shot was not a good thing to let happen. After a few set-ups, though, it didn't even matter anymore.
The production realized they didn't need sync sound for the action scenes they were doing, so I was sent home. Still, I got paid for a full day with both time-and-a-half and double time because it was a weekend.
And I got to be a (very) a small part of an iconic franchise. Win win.
The King
Speaking of icons, while working at Wolfcrest Entertainment, we got subcontracted to write an interactive digital biography of B.B. King.
In addition to lots of research, we were flown to Las Vegas to see B.B. in concert, and then interview him in his trailer afterwards.
It was an amazing experience, especially when he referred to me as a "rebel." I had long hair at the time, so I suppose it was pretty obvious that convention wasn't for me. B.B. got it.
Ultimately, the company we were working with lost the gig and On the Road with B.B. King was finished without us. Nevertheless, the audio from our talk was used in the final product, including some laughing from we interviewers.
Connected with a blues guitar legend for all of eternity? Check.
Authors Authors
The Rock Bottom Remainders were a garage band made up primarily of authors. An amateur supergroup that would perform at certain book-related functions with proceeds going to charities. Members included Stephen King, Amy Tan, Dave Barry, and Matt Groening.
A made-for-video documentary of the band was conceived and produced, and I was right in the thick of it.
Returning yet again to my dubious audio skills, I ended up recording most of the interviews, in addition to possibly pushing the dolly during the concert taping.
My credit reads, "Video / Audio Engineer," which seems like a very generous description of my contribution.
Actually, working on interviews might just be my odd job forte…
Rock and Roll Tape
My very first job after college was working at the syndicated series, Night Flight. One of the Segment Producers there was particularly interested in music and managed to arrange a few interviews with touring bands when they were in town.
Someone had to shoot them, of course, so this is where I came in. I can't remember all the artists, but I think I shot Drivin' 'N' Cryin', and I definitely did The Godfathers and Sisters of Mercy, since I still have the invoices.
No one ever tells you, but the most important part of blogging is a bulletproof filing system.

In the end, even the most unusual jobs can still lead to a paycheck, network connection, or your own grab bag of memories. So keep your mind open and ear to the ground and one day you too can share your tales with the world.
Actually, why wait? Ever have any interesting or bizarre industry jobs? Dry cleaning, perhaps? Babysitting? Body disposal?
Let me know in the comments!
________________________________________________________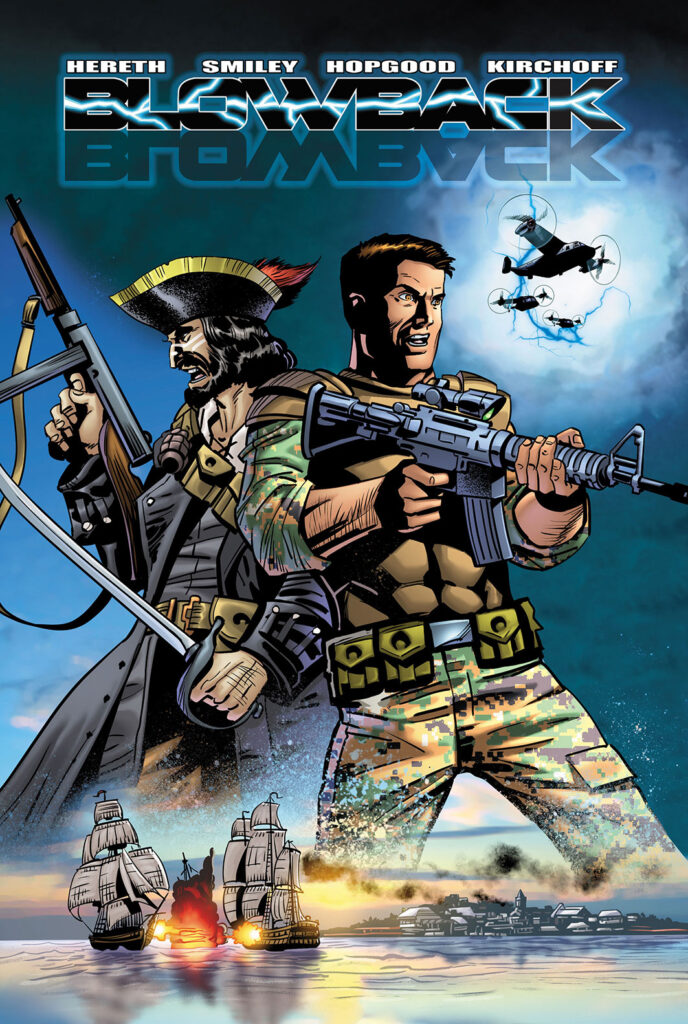 Jim Hereth's latest project is his debut action/adventure graphic novel, Blowback, available now in digital and paperback editions at Amazon.